Kristýna Fišerová, an addictologist, graduated in addiction treatment at First Faculty of Medicine at Charles University. She works as a National quitline therapist and consultant and has been an Adiquit team member since last year.
Týna, what do you do as a National quitline consultant?
Our job is to provide counseling in the field of addiction, be it tobacco, alcohol, drugs, gambling or pharmaceuticals. Our team consists of people from various helping professions – addictology, psychology, social work, etc. Whoever dials 800 350 000 can consult anonymously and free of charge, whether they struggle with their own addiction, someone else's or look for contact details of addictology services.
Can also the Adiquit users call if they need a word of advice or a chat?
Sure! Many of our clients combine our help with some app. We can offer one-off emergency assistance to the Adiquit users, or we can agree on more or less regular phone calls.
While Adiquit provides everyday support, advice or emergency aid in case of a slip, the quitline can help them to collect their thoughts, ask for more details and summarize their progress let's say once a fortnight. The services are mutually complementary.
We can also help the clients with severe withdrawal symptoms with using nicotine replacement therapy. We will provide advice on dosage and how to reduce dosing until they discontinue the therapy. To do that, we can use the experiences of thousands of clients we have had since the quitline's inception. Quitting smoking is a highly individual matter, therefore, it's important for every smoker to find the way that fits them most.
You've also been involved in developing the Adiquit app.
That's right! I got the chance to join the Adiquit team last year and start working on the professional content of the program. It was definitely a challenge to connect experience from addiction treatment and theoretical knowledge with the new mobile app environment.
Developing the app differs from usual work with clients in many ways, however, the important thing is that the process is quite similar. Adam has individual talks with each smoker and helps them on their way to quit smoking similarly as a therapist. Adam actually consists of several experts at once and that's why he is always ready to answer.
What was my job during developing the app then? I was working on improving the preparation for the smokers who already started quitting. Then we were preparing solutions for the moments in which the person smokes and Adam is guiding him during decision-making whether and how to start quitting again. It's extraordinarily interesting to watch how the content we create within our team reaches the smokers and how it helps them. Also, we have a lot of news ready, so the clients have plenty to look forward to.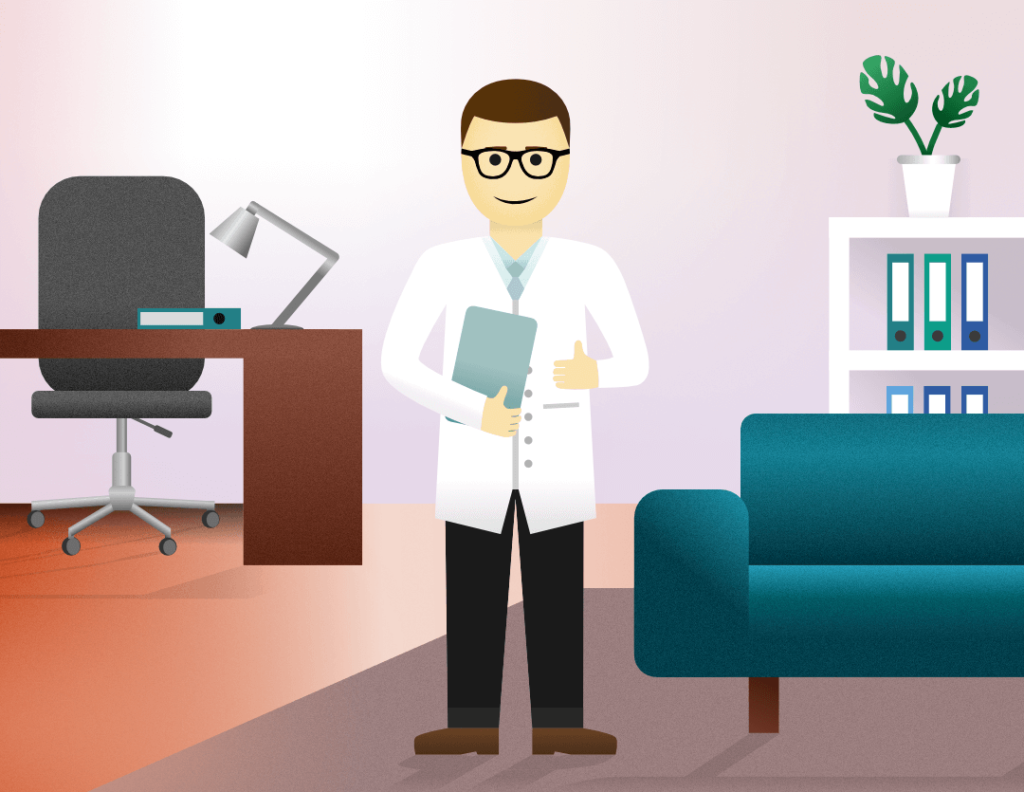 Finally, what would you recommend to the smokers as an addiction treatment specialist?
The first step leading to successful quitting could be simply thinking of your future without cigarettes. Everyone can benefit from something different in reaching their goal. From a professional point of view I see the app as a marvellous aid and everyday guide, especially at the beginning of quitting. Also, Adam is immediately available at your fingertips. The important thing is that no one has to be alone in fighting the addiction, no matter if they decide to contact Adam or call the National quitline.
Thank you for the nice interview and especially for helping people overcoming their addiction!