What are the smokers' FAQs about the ADIQUIT app,
which gives you as much as six times greater chance to finally succeed and quit smoking?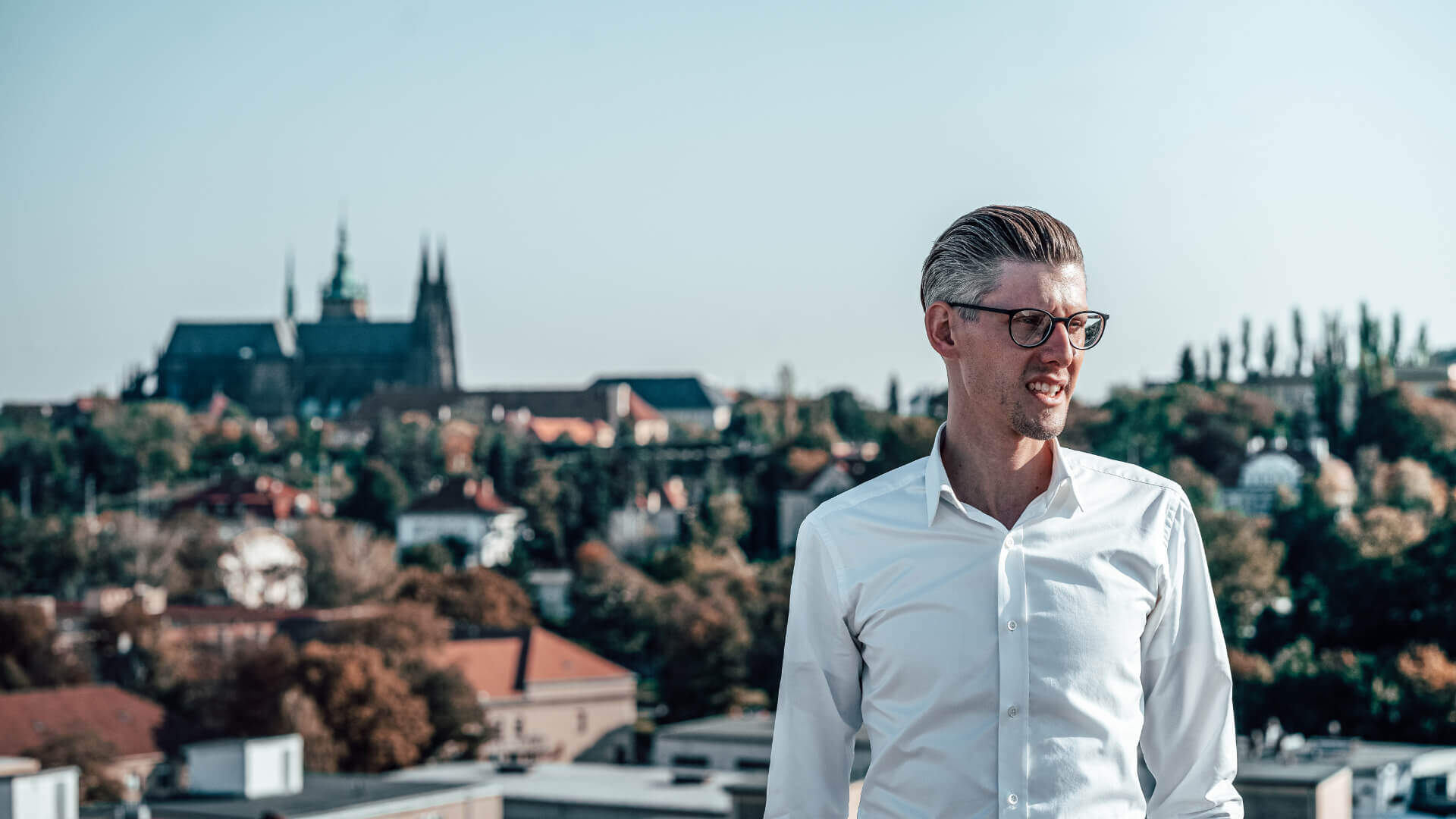 What are the smokers' FAQs about the ADIQUIT app,
which gives you as much as six times greater chance to finally succeed and quit smoking?
Adiquit is a genuinely Czech company composed of a team of experts on tobacco addiction and IT specialists, who created a mobile phone application for smoking cessation. FAQ's are answered by a cofounder of Adiquit, Adam Kulhánek, expert on tobacco addiction and a member of directorship of National Line for Smoking Cessation.
A strong smoker mainly needs firm willpower to quit smoking. How can a mobile phone app help?
Willpower plays a crucial role in quitting especially at the beginning when one needs to be determined, overcome reluctance and start. Onwards, being motivated and well prepared and sticking to a set quit plan becomes much more important. A great advantage of the Adiquit app is the preparatory phase. It helps to map your high risk smoking situation, identify withdrawal symptoms and recommend how to prevent them. It will prepare you thoroughly for putting out the last cigarette so that the first awakening without a smoke would not become a nightmare. Professional support significantly increases success of cessation. If you rely on your willpower only, there is a 5% chance of you successfully quitting. If you use the Adiquit app, which is the only one to use a unique therapeutic approach to addiction, your   chance to quit will increase six times.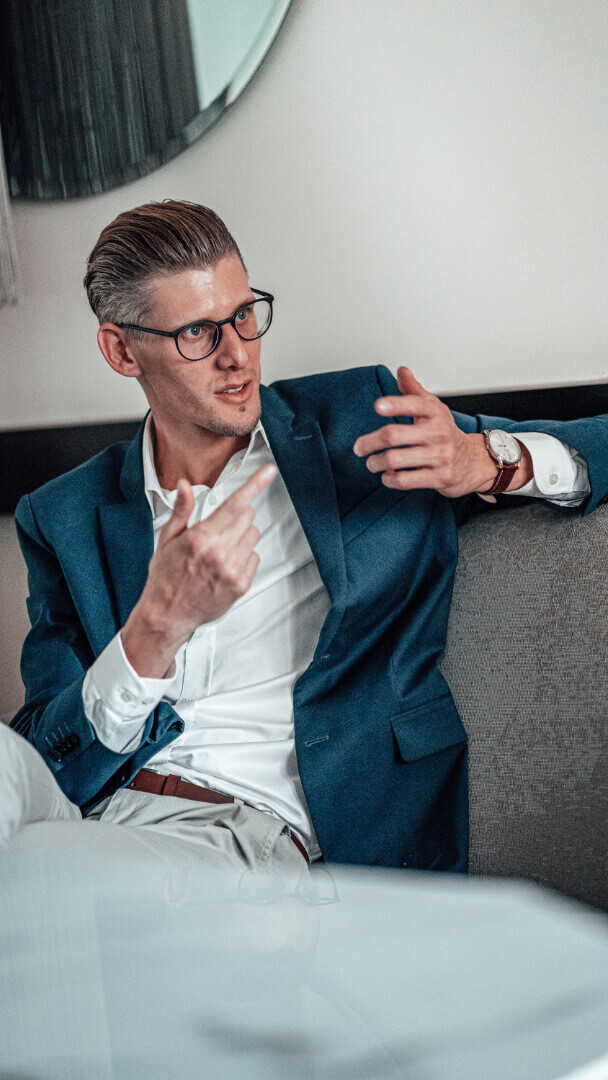 FAQ's are answered by Adam Kulhánek – addictologist, expert on tobacco addiction, its prevention, therapy, research and consulting.
What is the difference between quitting on my own overnight and using the mobile app Adiquit?
If you decide to quit overnight, you significantly reduce your chances of succeeding. Preparation is crucial when it comes to quitting smoking. For example, it is important to know what to do in a moment of craving or to prevent withdrawal symptoms. All of the above mentioned will be prepared with the help of Adam the digital therapist within the Adiquit app. We will thus help you to endure not to smoke. Thanks to the preparation your first day without a cigarette will not resemble hell.
Addiction to cigarettes is a strong one. It is very helpful to have someone to lean on. When you succeed with the app, you will be proud to have adopted new habits and to have broken free of cigarettes.
FAQ's are answered by Adam Kulhánek – addictologist, expert on tobacco addiction, its prevention, therapy, research and consulting.
How does Adiquit differ from other mobile apps helping with smoking cessation? Is it different at all?
Mobile app Adiquit is based on clinical practice with smokers. Furthermore, performed clinical studies show it works. It is an app based on scientific knowledge, created by a Czech team of experts on addiction. We know smokers and their needs and we are aware of how problematic the addiction is. All of the above mentioned have been projected into Adiquit. Unlike majority of the other apps, Adiquit does not just count the number of your smoke-free days and how much money you saved so far. On the contrary, our app introduces scientific know-how, which is a great help for everyone who would like to quit smoking.
I have tried to quit smoking several times before. Will your app help me to quit once and for all for sure?
Our expert team has experience with many smokers, even with those, whose preceding attempts failed. Adiquit is suitable for all smokers who are determined to quit. Along with you, we will prepare a tailored withdrawal plan while taking into account everything that caused problems during preceding attempts. Therefore, you can pick your own choices. Some smokers are afraid of putting on weight when quitting, others do not know how to withstand a moment when someone else lights a cigarette in front of them.
Every smoker has their specific triggers which can be identified and handled with Adiquit. Simply, Adiquit has tools which can make your quitting pleasant and effective as much as possible. It has been proven that Adiquit gives you as much as six times greater chance to quit smoking. Furthermore, Adiquit can deal with a situation when you have a smoke again while quitting. Such a moment does not mean termination of the therapy, it is just a slip that can be overcome. There is still a good deal of quitting work you must do yourself and the app efficiency is not 100%. However, the Adiquit team comes with the most effective scientific strategies.
How does the Adiquit app work?
After downloading the app into your mobile phone, you will meet Adam, the virtual therapist. He will be guiding you throughout the preparation and quitting phase. When you open an every day notification, you will be asked a few written questions on a chosen topic. You will simply react by choosing a predefined option or typing your personal answer. These short dialogues are part of the know-how due to which your chances to quit are up to 6 times greater compared to quitting on your own. The whole quitting program takes approximately 4 months and is divided into preparatory and quitting phase. You can still smoke for the first 10 days as you are getting ready for handling the possible triggers and cravings to come. You are preparing for the quitting phase of the therapy which starts with the D day. The D day is the day you put out your last cigarette and the supporting program and quitting itself starts. The virtual therapist Adam will be there for you anytime you need help when quitting. He will remind you how to deal with a difficult situation. Together, we will overcome your addiction to cigarettes.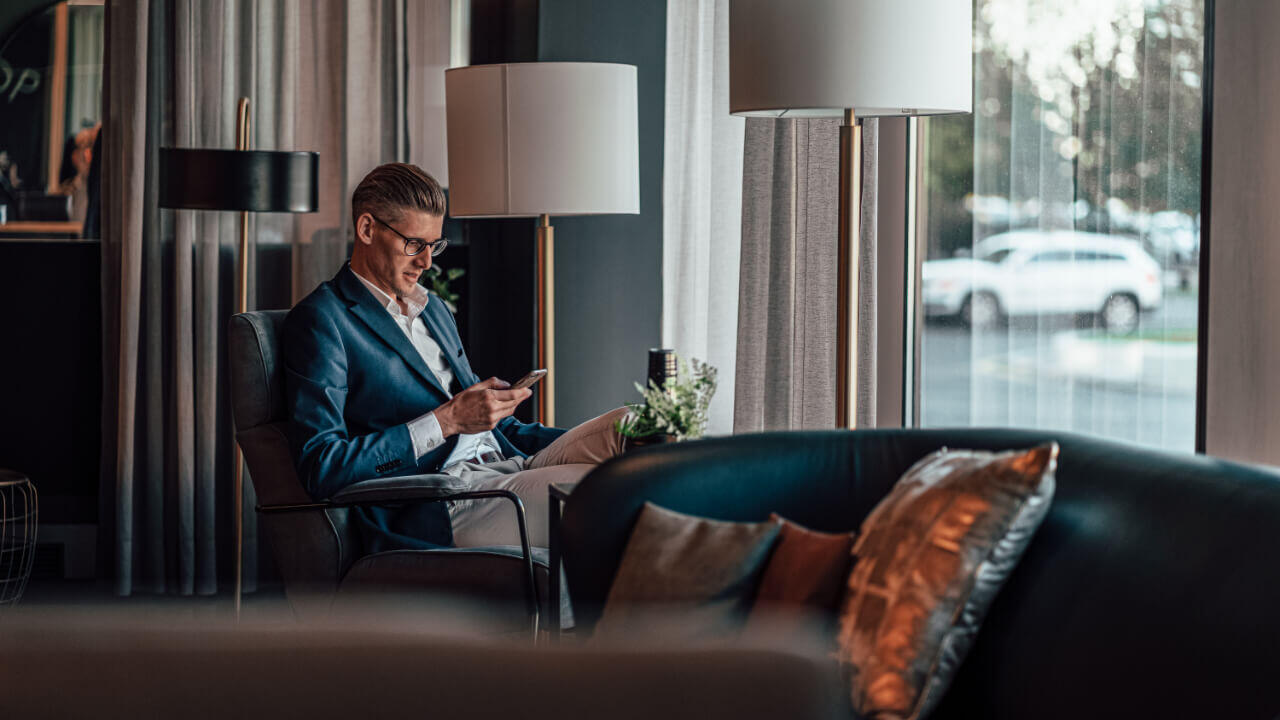 "Helping smokers to quit is a challenge. Chances of a smoker, who tries to quit overnight without any further help, are 5% only. I'm glad that with Adiquit, we can offer as much as 6 times more efficient way, available to any smoker" says Adam Kulhánek, a tobacco addiction expert
Where can I buy the Adiquit app?
If you have a smart phone with Android system, you can easily download it via Google Play. If you have an iPhone (iOS system), you can download the app via Apple Store. The first four days are free, then you will be asked to pay with card via GoPay payment gateway.
What happens when I start the therapy with Adiquit, fail and have a smoke?
Nothing, really. It's not a fault nor anything you should be ashamed of.  It happens to a majority of quitting smokers. The Adiquit app is equipped with a function that will provide you with advice and support in real time. It will tell you what to do in such a situation and how to prevent starting smoking again. It is important to endure in your determination and continue quitting.
You say that the app is based on a proven therapeutic practice. What is the difference between in-person and the Adiquit app therapy? Can the virtual therapy be really effective?
There are many advantages of the in-person therapy. You sit in front of an addiction specialist who perceives your needs. The specialist pays attention to you and confronts you with their expertise and experience. The Adiquit app has been designed for those, who do not prefer the in-person therapy or do not have enough time for it due to demanding lifestyle. Even busy people would like to quit smoking and thanks to Adiquit, there is an addiction expert at their fingertips, 24/7. Every day you will have a short conversation with Adam, the digital therapist, who has all our expertise. You can choose which topics or withdrawal problems are relevant to you and type your answers to Adam's questions into your phone. At times you will  probably take Adam for a real person.
Who are the people behind the app?
The Adiquit app has been developed by the team of experts on addiction treatment and IT specialists. Some prepared the therapeutic program based on their knowledge and experience with treatment of smokers, some enabled the virtual therapist Adam to talk to you via the app. Neither would be possible without the other. Cooperation is crucial in our team and we are working on improving the users' experience from day one.
Is the virtual therapist Adam, who guides the Adiquit users through the whole process, your own alter ego as an addiction specialist and one of the cofoundres of the app, Adam?
No, he is not. I only gave him my experience from addiction therapy. However, I have to say he is very nice and the majority of users like talking to him.
Can I buy the app for someone close, whom I want to help to stop smoking?
Yes, of course you can. The support of family, friends or colleagues is very important. It can also be a nice way of breaking the ice of talking about the possibility of quitting with someone. Nevertheless, it is important to respect the decision and preparedness of the smokers themselves.  We would recommend not to put pressure the smoker and to be supportive instead. You can write us at info@adiquit.com and we will send you the payment instructions and a gift voucher.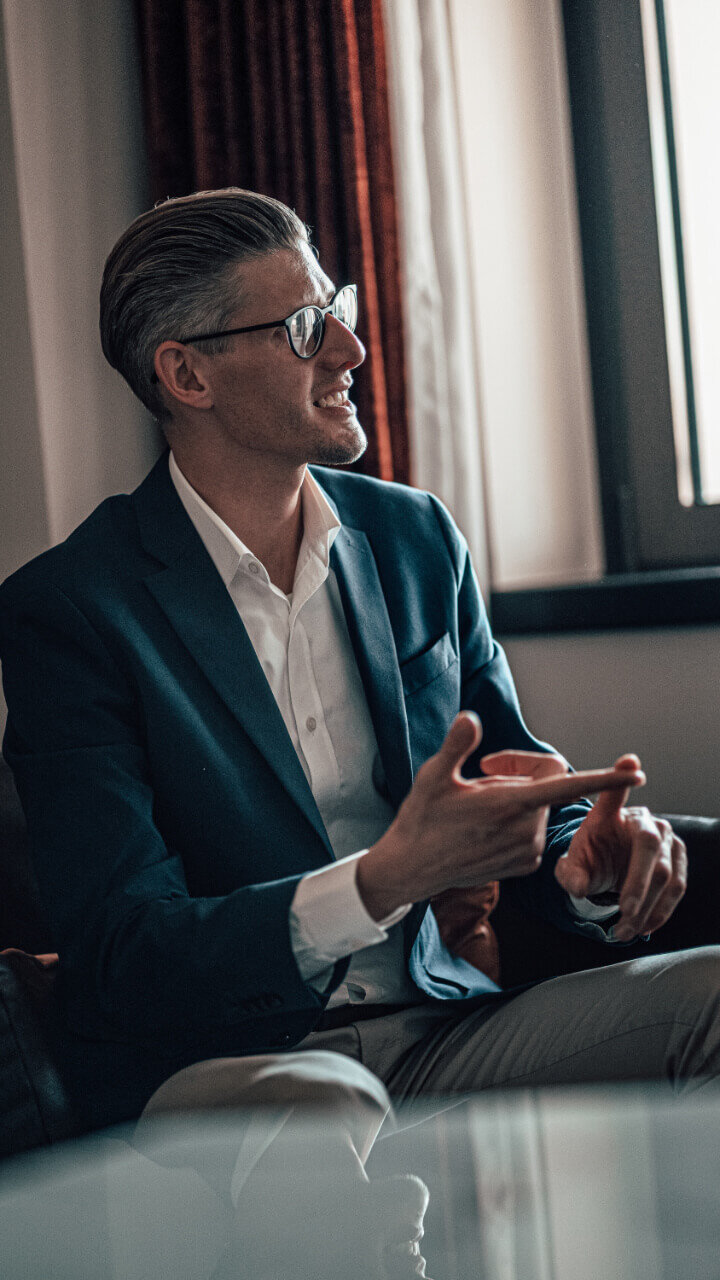 "We will help you even in case you have a smoke during quitting. Adiquit will help you not to start smoking again and endure in your efforts." Adam Kulhánek, the addictologist
You are stating that the Adiquit app is developed and certified on the basis of scientific studies. What kind of studies are they?
To find out whether our approach works or not, we were testing the efficacy of a smoking cessation  app during clinical trials and studies conducted on hundreds of adult smokers. Almost 30% of them were not smoking after a year of observation. That is a high number in the field of addiction treatment. By comparison, the efficiency of quitting without any professional help is approximately 5%.
How many people have successfully quit smoking with your app?
We have launched the app not long ago. So far there is less than a hundred of smokers who announced not starting again after termination of the therapy. Considering the fact that Adiquit has not been long on the market, it is a decent result. It is a great success for us to help a hundred of smokers to overcome strong nicotine addiction. It is also a long-term undertaking. We received a kind feedback from some users, e.g. that they perceived the app as their guarding angel or that they missed Adam after the successful therapy termination. We are very pleased to receive such positive response. That is the ultimate aim of our efforts.
How do I know I am a non-smoker?
It's not easy to tell. It can differ depending on the intensity of your addiction. A good indicative marker is not feeling the urge to have a cigarette during everyday situations.  It takes minimum of three months to assess whether quitting was successful or not. If you hardly think of a cigarette after a year, you will have almost won.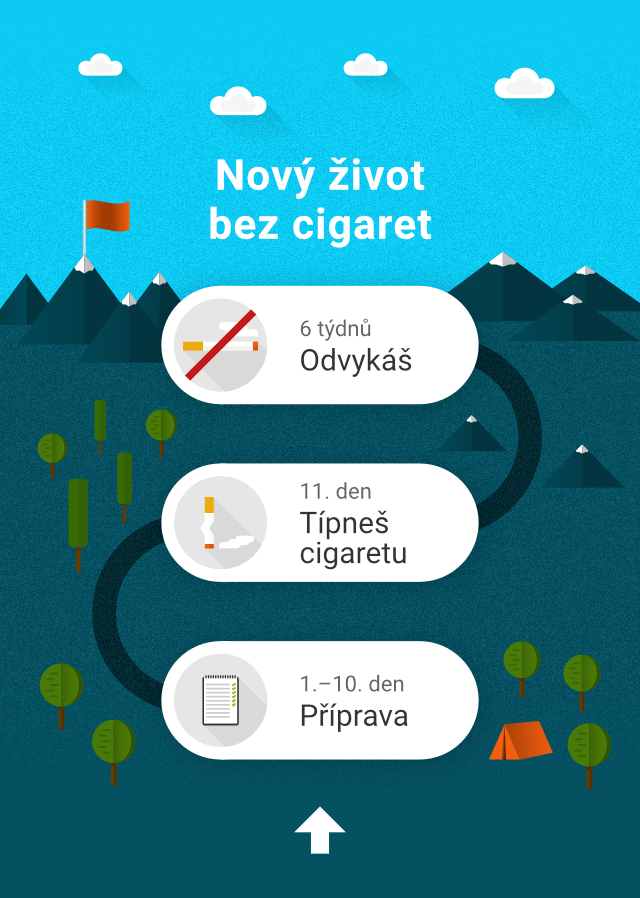 How long does it take to quit smoking with your app?
The Adiquit app will provide you with a four-month long cessation program. However, it is not possible to say that after this period of time you will be a non-smoker. The hardest part will be over though, you will not be smoking anymore, you will know what to avoid and how to confirm abstinence. Furthermore, we are preparing the follow-up for those who would like to use the app even after the four months of support.